Eco School and Grow Your Own
Welcome to our Eco page where you find lots of information about how our school is working towards making sustainability an integral part of our school life. We are hoping that good habits learned in school are followed through into homes and our community.
Here in school we have an eco council with representatives from each year group: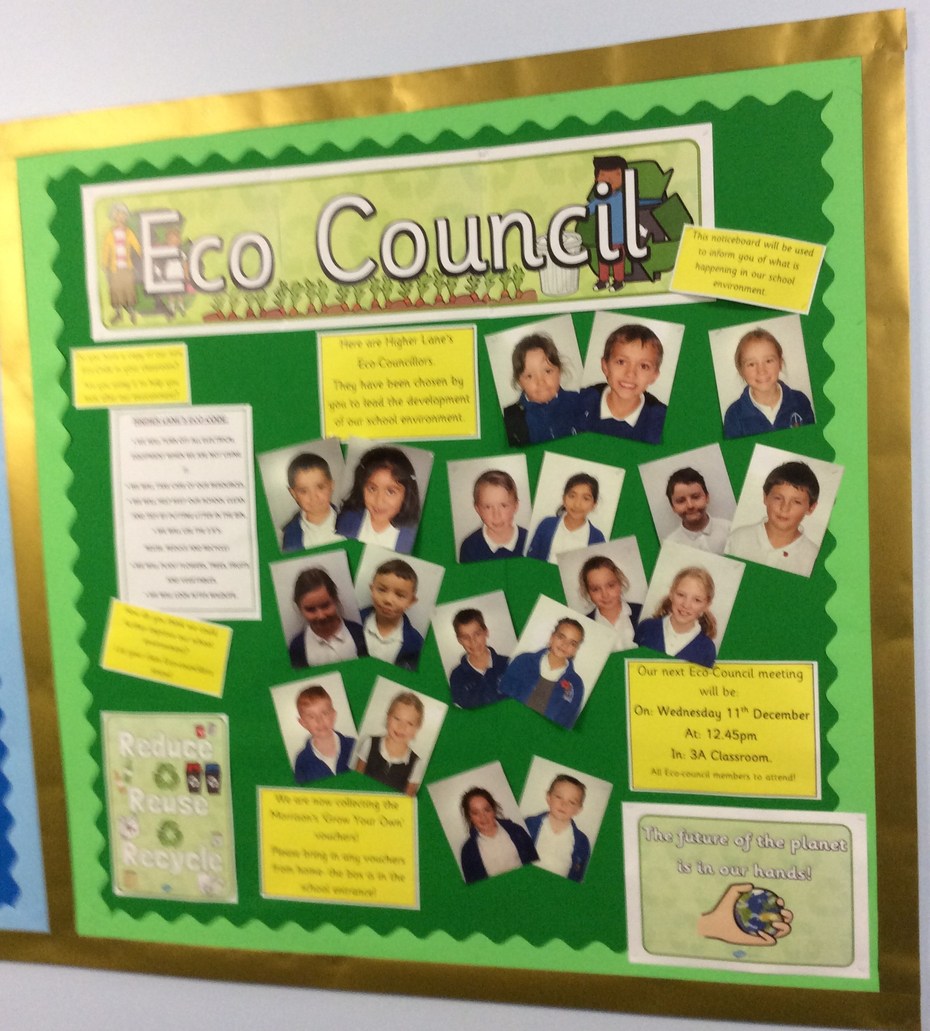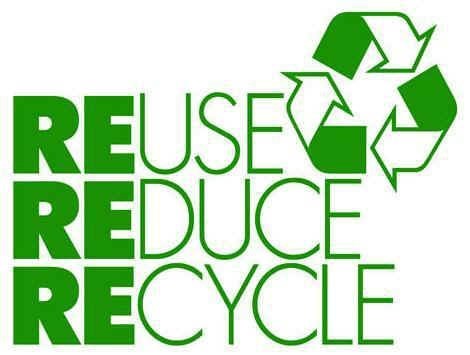 Higher Lane's Eco Code
Here is our school's eco code:
We will turn off all electrical equipment when we are not using it.
We will take care of our resources.
We will help keep our school clean and tidy by putting litter in the bin.
We will use the 3 R's: reuse, reduce and recycle!
We will plant flowers, trees, fruits and vegetables.
We will look after wildlife.
Grow Your Own
In 2015 our PTA secured funding from an Awards for All bid from the National Lottery. This bid kickstarted the grow your own initiative and enabled large planters, gardening equipment and tools, wood bodging workshops, seeds, fruit bushes, bulbs, willow weaving, the services of an expert gardener and much more to be purchased. We are very grateful to the PTA and the National Lottery.
Late Winter 2015
The children have been very busy in our grow your own and wildlife area over the past few months. They have been preparing the beds for the forthcoming growing season, and weeding and clearing our rockery ready for some beautiful wildflower seeds to be sown. The children have also been involved in the long-term planting of bulbs, fruit trees, bushes and native hedging. It's a great opportunity for the children to take part in outdoor learning, which they tell us they are thoroughly enjoying!
Our horticultural and ecological specialist teacher, Mr Mullan, has produced a later winter term report to keep you updated. Please click here to read.
Our recent purchase of waterproofs for the children when gardening has proved a worthwhile investment - the children are now keeping clean and dry!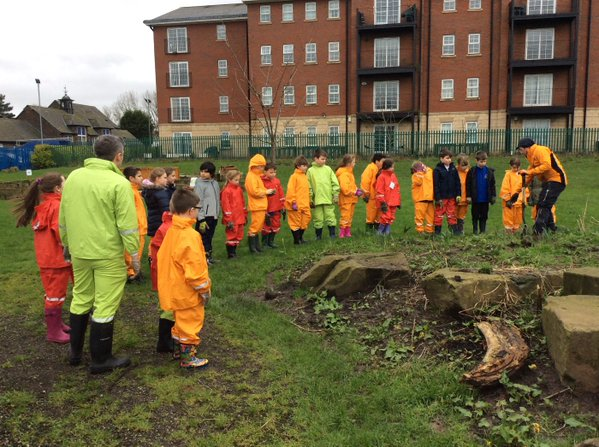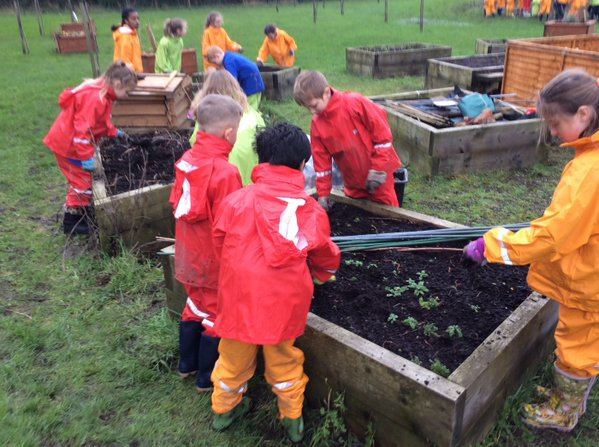 Summer 2015
TOP TWENTY GARDENING TASKS FOR THE SUMMER
These are in no particular order of importance but it's a useful guide to 'dip into'. As with all of these things, 'nature' is in charge so be flexible and responsive at all times. Also many of the following can be done any time and many can also wait until September.
Check clematis for signs of clematis wilt
Place conservatory plants outside now that it is warm
Water tubs and new plants if dry
Deadhead bedding plants and repeat-flowering perennials, to ensure continuous flowering
Pick courgettes before they become marrows
Treat apple scab
Clear algae, blanket weeds and debris from ponds, and keep them topped up
Order catalogues for next year's spring-flowering bulbs
Give the lawn a quick-acting summer feed, especially if not given a spring feed
Give woodwork a lick of paint or preserver, while the weather is dry
Prune Wisteria
Don't delay summer pruning restricted fruits
Deadhead flowering plants regularly
Water containers, and new plants, preferably with recycled/stored water
Collect seed from favourite plants
Harvest vegetables as they become ready
Continue cutting out old fruited canes on raspberries
Lift and pot up rooted strawberry runners
Keep ponds and water features topped up
Feed the soil with green manures