Reading, Writing and Mathematics
Reading
Phonics
Teaching phonics in Key Stage 1 is the key to developing your child's ability to read and write. Phonics phonemes (meaning sounds) are matched to the graphemes (meaning letters). Phonics is taught in Reception, Year 1, Year 2 and can also be present in Year 3 when children begin their journey in Lower Key Stage 2.
Click on the book trolleys below to sample some Phonics activities: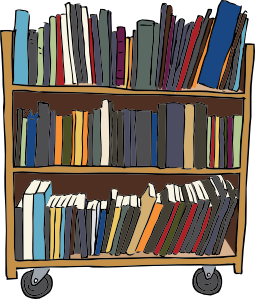 Phonics Stage 3: BBC Bitesize
phonicsplay.co.uk
Accelerated Reader
Accelerated Reader is a system whereby children can read books and take quizzes once completed. These quizzes can be on their understanding of a text or the vocabulary within. Each week every class has a 'Star Reader of the Week' to celebrate all of the wonderful work our children do.
Children's book choices are calculated through an initial 'Star Reader' quiz. This quiz then calculates a bookshelf (ZPD for teachers!) for children to choose from. Please note children's bookshelf choices are calculated based on their independent reading ability and not on their chronological age.
Click on the image below to launch the Accelerated Reader student login: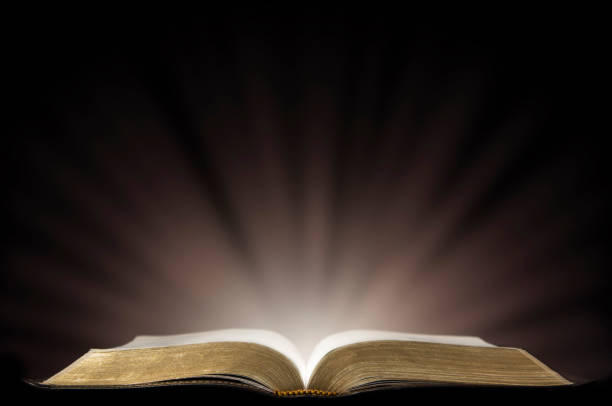 Recommended Reading
Below are some leaflets with recommended reading for Early Years, Years 1 and 2, Years 3 and 4 and Years 5 and 6. There are some great new books on here!
Click here for Early Years recommended reading.
Click here for Years 1 and 2 recommended reading.
Click here for Years 3 and 4 recommended reading.
Click here for Years 5 and 6 recommended reading.
Other Links
The following website also gives parents advice on what children should be reading at different ages, ideas of what to read to your children and downloadable activities to promote vital communication and literacy skills from birth to age 11 - http://www.wordsforlife.org.uk/
Writing
Writing at Higher Lane is taught in a cross-curricular way, namely alongside and through Geography, History and Science. Each half-term children work towards a minimum of 3 pieces of writing. This gives our children two weeks to fully learn and practise the skills they need before any extended writing. We also teach Grammar, Punctuation and spelling within our writing but without loosing sight of writing for purpose and thinking about our audience.
Below you can view our writing overviews for each term. Please be aware they are updated and adapted termly as the year progresses. Thank you.
Click here for a look at our Y1 Writing overview.
Click here for a look at our Y2 Writing overview.
Click here for a look at our Y3 Writing overview.
Click here for a look at our Y4 Writing overview.
Click here for a look at our Y5 Writing overview.
Click here for a look at our Y6 Writing overview.
Mathematics
At Higher Lane we aim to develop an enthusiasm and fascination for all pupils in Mathematics. Mathematics, in the first instance, is a practical subject, which develops the concepts of geometry, number, patterns and problem solving. It is taught as a discrete subject but is also integrated in to other subject areas. Pupils develop mathematical knowledge and skills using a variety of methods: mental strategies, practical activity, fluency, written calculations; problem solving, reasoning and application of basic skills. Pupils work within age related expectations and are striving to master the curriculum.
Children are taught mathematics in a daily. Lessons are planned from a wide range of high quality resources including Abacus, White Rose Maths, Third Space Learning and Maths No Problem. We follow the CPA (concrete-pictorial-abstract) approach where children are shown a variety of methods to ensure mastery of any concept. Mathematical 'toolkits' are readily available on the children's desk and teachers model how to use them. Lessons are differentiated to suit the learning styles of our pupils and CHALLENGE is at the heart of our curriculum. 'Fix-it groups' are planned, day-by-day, ensuring pupils are ready for their new learning.
Fluency, Reasoning and Problem solving tasks are incorporated in to daily lessons. Each lesson starts with a mental oral starter and ends with a review. This ensures that key areas of learning are regularly revisited and 'kept on the boil'. Within daily lessons the children are encouraged to practise independent tasks where they have the ability to refine, reason or expand the skills and concepts they have been taught.
Please click here for our Mathematical Fluency Policy or here for our Visual Calculation Policy.
Please click here for our own breakdown of the National Curriculum Requirements for each year group or here to access White Rose long-term overview for Years 1-6.
Weekly arithmetic lessons are taught in every year group from Year 1 to Year 6. The children are given opportunity to reason with answers and prove how they know their answers are correct through the use of jottings and/or formal methods.
Multiplication is taught in a variety of interactive ways from use of apps such as Pixl and TTRockstars to singing songs in assembly. Teachers support all pupils towards The Multiplication Check in Year 4, ensuring that knowledge of the multiplication tables is a high priority.
Class IPads are used to enhance learning in mathematics and the use of technology is encouraged at home with the children having access to www.TTRockstars.com and www.timestables.com.
FOR USEFUL INTERACTIVE KS1 MATHEMATICS VISIT:
https://www.topmarks.co.uk/maths-games/5-7-years/counting
https://www.bbc.co.uk/bitesize/subjects/zjxhfg8
Finally, we have recently introduced the teaching tool 'Learning By Questions'. This teaching tool enables children to work at their pace independently and allows technology innovations to engage learners. Please see the video below for more information...