Exciting News! Our first Mission Zero messages have been submitted to the European Space Agency and we have had a Twitter good luck message from them!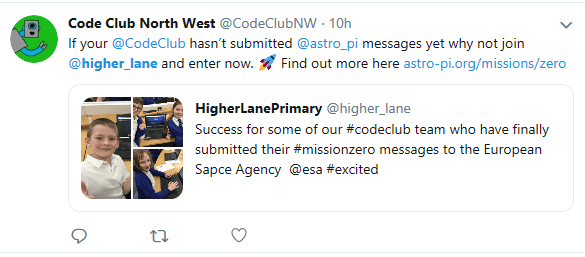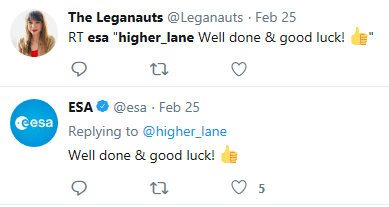 Last year, our CodeClub members learned how to program physical devices, explored different coding languages, entered the UK BEBRAS Computational Thinking Challenge and took part in the #HourOfCode2019 - wow, we were busy!
This term our team has been learning how to code using Python and preparing to take part in the European Space Agency Mission Zero Challenge. It involves writing a 30 second coded message in Python, including images and text, which will then be played to astronauts on board the European Space Station! How exciting is that? More information can be found below and we will share our completed messages here - watch this 'space'!